About SOK
The Slovenian Qualifications Framework (SQF) is a unified system of qualifications in the Republic of Slovenia for the classification of qualification into levels with regard to learning outcomes.
Slovenian qualification framework (SQF)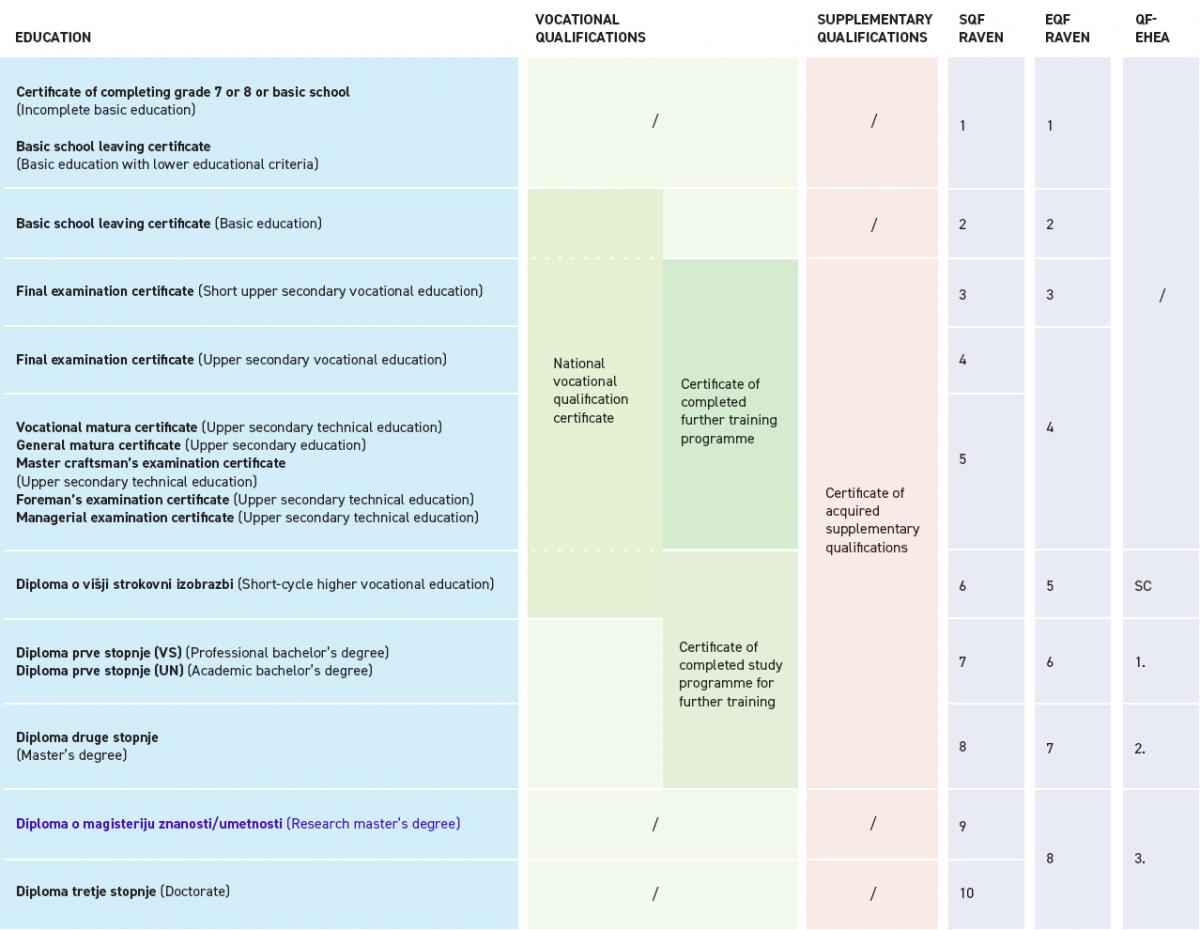 SC - QF-EHEA Short cycle, 1st - QF-EHEA Second cycle, 3rd - QF-EHEA Third cycle
The scheme includes all the current qualifications which can be obtained in Slovenia. It also includes the qualification Magisterij znanosti/umetnosti, which is classified as an SQF level 9 qualification and was also included into EQF level 8 during the referencing of SQF qualifications in the EQF.
Information about other qualifications included is available at www.nok.si/en/
Upcoming event
Four Points by Sheraton Ljubljana Mons Hotel, Pot za Brdom 4, 1000 Ljubljana, 30. 05. 2018
Introductory International Conference: Monitoring the Implementation of the Slovenian Qualifications Framework
Slovenian National Coordination Point for EQF in cooperation with the European Center for the Development of Vocational...
© Center RS za poklicno izobraževanje, 2018. All rights reserved